Neuilly-sur-Seine
Before I head to bed I just wanted to update those of you who are interested on my housing situation in Paris. It is not what I was expecting but I think that it's actually going to work out just fine.
My host family is a couple who have three 'kids' all of whom are adults and out of the house now. No, this is not what I had asked for, since I really wanted to be with kids, but apparently this couple has grandkids who live in their neighborhood.
The neighborhood, "Neuilly-sur-Seine" is on line number 1 on the Metro, which runs directly through Paris to the other side. Neuilly-sur-Seine is the quarter of Paris where Sarkozy was the mayor. It is known to be very chic, old and safe. To my surprise, I will be sharing the host family with another Sweetbriar student, Kelsey, but we will not be sharing a bedroom. I think that this will be good, also, because I have enjoyed sharing Helene, my Tours host mom, with Diana. It makes dinners more fun and interesting.
Julia and Mom did lots of internet searching once I got my housing assignment and happened upon this site which features beaucoup d'information on the village of Neuilly-sur-Seine:
Mom also did a little digging and found these great stores for us to rummage about once we get there!
Reciproque - The Largest Consignment Store in Paris!
Location: rue de la Pompe, 16th arrondissement
Opening Hours: Tuesday to Friday 11 am to 7 pm. Saturdays 10:30 to 7 pm
If you're searching for luxury fashion items in impeccable condition, then Reciproque is the place for you! Located in the upscale 16th arrondissement, Reciproque is the biggest consignment store in Paris, comprising of 7 boutiques and over 7,500 square feet of selling space. The location is walking distance or a short metro ride from many of our Paris vacation rentals. Read more about Reciproque here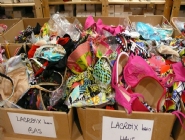 Catherine Max - The Largest Designer Clearance Store in Paris!
Catherine Max founded her eponymous store located in the 16th arrondissement, a short walk from the Trocadero. Top designers call her when they need to clear out extra merchandise and every Parisian fasionista knows this is the email invitation to receive. Find out more about Catherine Max and her amazing Paris designer clothing discount emporium here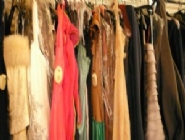 Misentroc
Location: 63, rue Notre Dame des Champs and 15, rue Vavin, 6th arrondissement.
Opening Hours: Tuesday to Friday, 10:30am to 1pm and 2pm to 7pm
Misentroc's store on Notre Dame de Champs stocks a range of classically elegant fashion for both men and women. The clothes are generally more expensive than those in the Vavin store, which stocks more trendier and affordable pieces for Paris' younger crowd. Designer jeans can be purchased for less than $50 and we found a beautiful Vivienne Weswood dress for $150.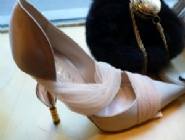 Alternatives
Location: 18, rue du Roi de Sicile, 4th arrondissement. Nearest métro is St. Paul.
Opening Hours: Tuesday to Saturday, 11am - 1pm and 2:30pm - 7pm
Located in the bohemian Marais district, Alternatives is a popular destination for Parisian models who resell and buy the latest designer fashions. You'll find a great range of clothing including coats, dresses, shoes, bags and men's clothing. Take the time to browse and then step outside and enjoy the many bistros, bars and cafés in this wonderfully chic area.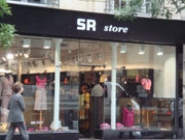 Rue Alesia
Location: rue Alesia, 14 arrondissement
Rue Alesia in the 14th arrondissement is teeming with off-price and discount shops. This street is less known to Paris visitors but a find if you're looking for overstocks of a number of known designers.
At @$ (No. 65 and 110-112 rue Alesia) you'll find Sonia Rykiel's knogs, Cacharel Stock is at No. 114, Jacadi at No. 116 and there are many trendy boutiques in between.
There are two antiques and furniture consignment stores on rue Alesia. The biggest is simply called Depot Vente Alesia and it's located at No. 117. Website is: www.depotventealesia.com, Huge selection; indviduals and antique dealers sell their items here. If you're in the market for an antique armoire, table, chandelier, don't miss it.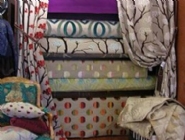 Discount Fabrics
Marche-St. Pierre: The streets just below the Sacre Coeur have been famous for discount fabrics. Get off at Anvers metro and head for rue d'Orsel and the square where you'll find a big Dreyfus store and the red-awning Reines store. The fabric stores are slowly disappearing and being replaced by souvenir shops, but you can still find some beautiful silks and cottons…and even have curtains made up to bring home the same day!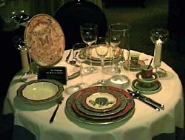 Discount Porcelain & Crystal
Location: rue de Paradis, 10th arrondissement
Opening Hours: Monday to Saturday 10 am to 6:30 pm
Metro: Chateau d'Eau
The rue de Paradis is the place to go if you're looking for discount china, silver and crystal. Find everything from Bacarat to Limoges porcelain here…and be sure to bring an extra suitcase! Actually, most stores ship overseas and all take credit cards and speak English. Located not far from the Gare du Nord, the neighborhood is not the best, but it's perfectly safe during the day.
Living in Tours all this time has really given me an appreciation for stereotypical French living and now I am super ready to get to learn about the Parisien lifestyle... pictures of my new place in Paris to be posted upon arrival! Bisous.